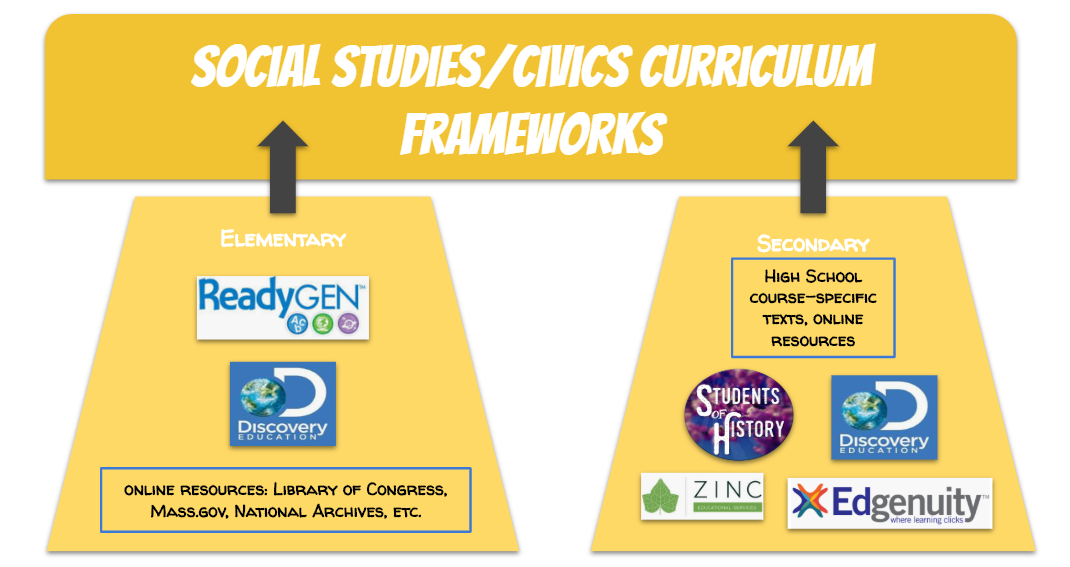 Social studies and history provide our students with general knowledge essential to their growth into responsible, informed citizens. In addition, our social studies and history curricula are critical to our efforts to build students' literacy skills. Students have many opportunities to read a variety of complex texts (including primary sources), hone their research skills, and engage in deep critical thinking and persuasive writing. Our Social Studies/History Instruction is based on the Massachusetts 2017 History and Social Science Framework. The new frameworks for Social Studies/History are built around a model referred to as the "3 Pillars". Where the 3 Pillars intersect is around the new standards, as illustrated below: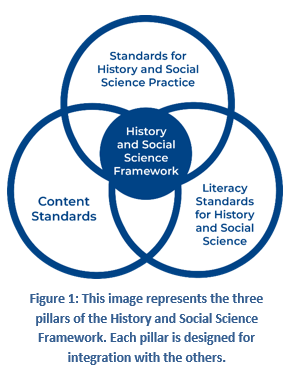 Students have required study history/social studies through grade 11. At the high school level, we also offer a number of elective courses that students can take including AP World History and AP European History.
Social studies at the K-8 level are supported through online, research-based and state/federally-published resources such as Students of History, the National Archives, the Library of Congress, Discovery Education, and Zinc online learning. Additionally, the Massachusetts Department of Elementary and Secondary Education publishes links to resources for each grade level. Appropriate resources have been integrated with our Curriculum Maps and teachers are able to use others that meet district and Civil Rights standards.
Curriculum Maps
College Board Advanced Placement Course Links: