The Welcome Center publishes newsletters for each school. All newsletters can be downloaded from the links below.
District Wide Newsletters
Brayton Elementary School
Colegrove Park Elementary School
Greylock Elementary School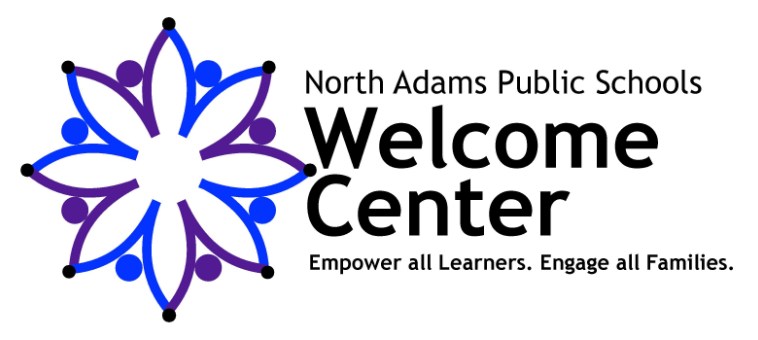 WHO WE ARE
The Welcome Center aims to engage families and develop partnerships through which schools, families, and the community share the responsibility for the education and well-being of our children. The Welcome Center helps meet the needs of North Adams families by providing access to a variety of resources, support services, and programs. The Welcome Center is supported through Title I and the Safe and Supportive Schools Grant.
WHERE WE ARE LOCATED
Our Welcome Centers are located at Brayton Elementary and Drury High School with services provided to Brayton, Colegrove Park, and Greylock Elementary Schools as well as Drury High School.
WHAT WE DO
Keep parents informed of their rights and responsibilities in their child's education

Publish school newsletters

Make parents aware of community resources and provide assistance for families looking to access them

Organize and publicize a wide variety of workshops, presentations, programs and events both within the schools and the community
CONTACT US
Email us at welcomecenter@napsk12.org.
HAPPENING NOW
Check back soon!
PAST EVENTS
February 8, 2018, The Family Place Reception
Thursday 4:00 – 5:30 pm, Welcome Center at Brayton Elementary, 20 Brayton Hill TerraceJoin us as we welcome the Family Place to the Welcome Center! We look forward to deepening our partnership with the Family Place as they begin to hold office hours for general access starting February 8th and will continue every Wednesday and Thursday (during the school year) from 3 pm – 5 pm. Additionally, they'll be hosting workshops and parent education programs. Light refreshments will be served.